Profile

life, love, and the pursuit of a PhD
Slain by the words I lack . . .
Free Account
Created on 2017-04-09 19:22:02 (#2991817), last updated 2017-04-11 (23 weeks ago)
11,896 comments received, 0 comments posted
4,461 Journal Entries, 100 Tags, 0 Memories, 0 Icons

About

Mini Bio
My cats actually own the apartment. I just live here.
An idea is a greater monument than a cathedral and the advance of man's knowledge is a greater miracle than all the sticks turned to snakes and the parting of the waters.
~Inherit The wWind
"I used to be ashamed and scared of what I was and now I'm not. They are the ones who are wrong. I'm not. Even if I have to believe the whole world is wrong, then that's what I'll do." ~Eddie Izzard
"If something is in me which can be called religious then it is the unbounded admiration for the structure of the world so far as our science can reveal it." ~Albert Einstein
bicoastal
each city is its own dream life.
in each, the other the dream.
he is awake only on airplanes.
he hurdles weeks
through the calendar
in each city,
longing for the other.
~mike doughty

I am AKA angelfish323 and sfisher323 on various other forums . . .
marriedtothesea.com


created by:
xenaphilie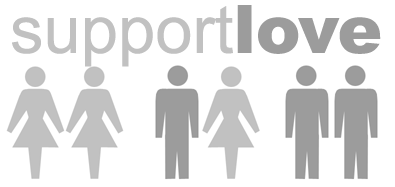 created by:
agt_bush
Chipmunks' Adventure icons thanks to
peacefully

Connect
a perfect circle
,
academia
,
adbusters
,
ani difranco
,
atheism
,
ayn rand
,
battlestar galactica
,
beer
,
birkenstocks
,
bitch magazine
,
blogs
,
books
,
bpal
,
cats
, census data,
chasing amy
,
coffee
,
csi
,
dancing
,
dark chocolate
,
dave matthews band
,
dexter
,
douglas adams
,
douglas coupland
,
dr. seuss
,
eddie izzard
,
eeyore
,
electoral reform
,
eyes
, fancy chocolate,
fantasy
,
fiction
,
flip flops
,
geeks
,
graphic novels
,
harry potter
,
hello kitty
,
historical fiction
,
hooverphonic
,
house
,
howie day
,
ipod
,
itunes
,
kandinsky
,
kevin smith
, law & society,
law and order
,
lewis black
,
liberals
,
live music
,
lush cosmetics
, maktub, marcus eaton,
mark ryden
,
martinis
,
matt nathanson
,
maynard james keenan
,
music
,
open minds
,
people watching
,
philosophy
, political methodology,
political science
,
pro choice
,
procrastination
,
rainbows
,
reading
,
righteous babe records
,
same sex marriage
,
sarah mclachlan
,
sci-fi
,
science fiction
,
seattle
,
sex & the city
,
sexuality
,
shopping
,
skiing
,
social movements
,
sophie's world
,
strangers in paradise
,
tap dancing
,
tara mcpherson
,
tattoos
,
tea
,
terry goodkind
,
the beatles
,
tool
,
vegetarianism
,
wine
,
winnie the pooh
,
zach braff

People
[View Entries]

Communities
[View entries]

Feeds
[View Entries]

Subscriptions (0)

Linking
To link to this user, copy this code:
On Dreamwidth:
Elsewhere: